I love meeting readers, students, teachers and librarians! Here's what some of them have said:
"In all her workshops, Cathy has been friendly, knowledgeable, and organized. She inspires students to take advantage of the writing opportunities that are available in the marketplace. My EWC 4U1 team has been impressed with Cathy's professionalism and her genuine regard for student audiences."
Jim Stewart, Chair—English Subject Council (York Catholic District School Board)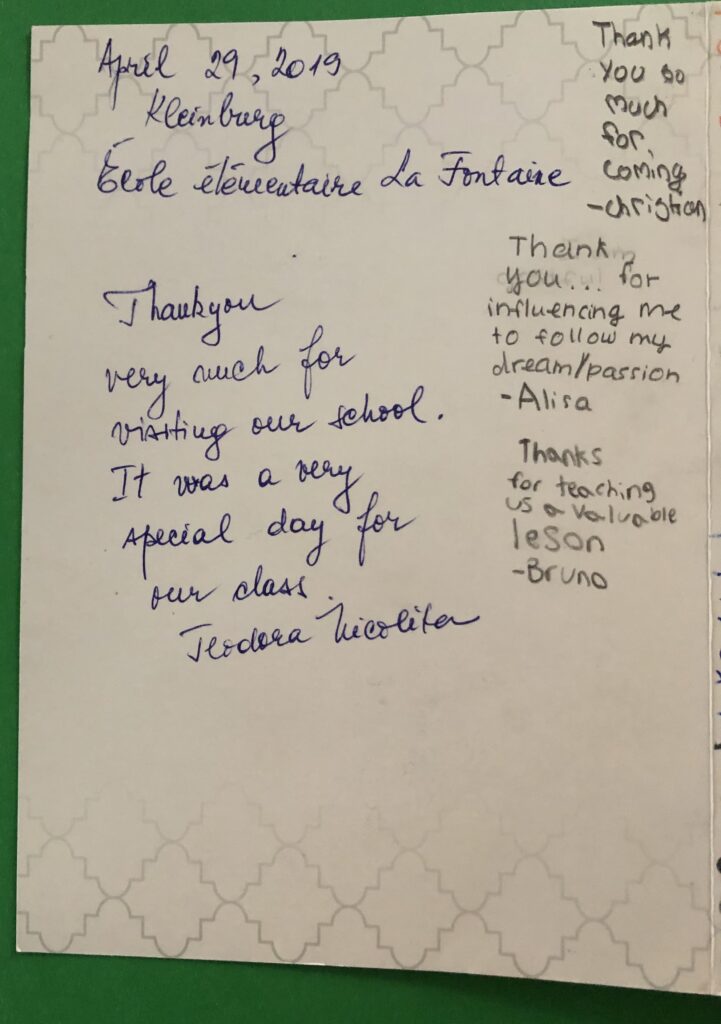 "Students and staff really enjoy the workshop because she engaged students with a hands-on experience in which she provided a template for each student to draw and write their own ideas for a graphic novel."
N. Turato, Teacher-Librarian (Toronto District School Board)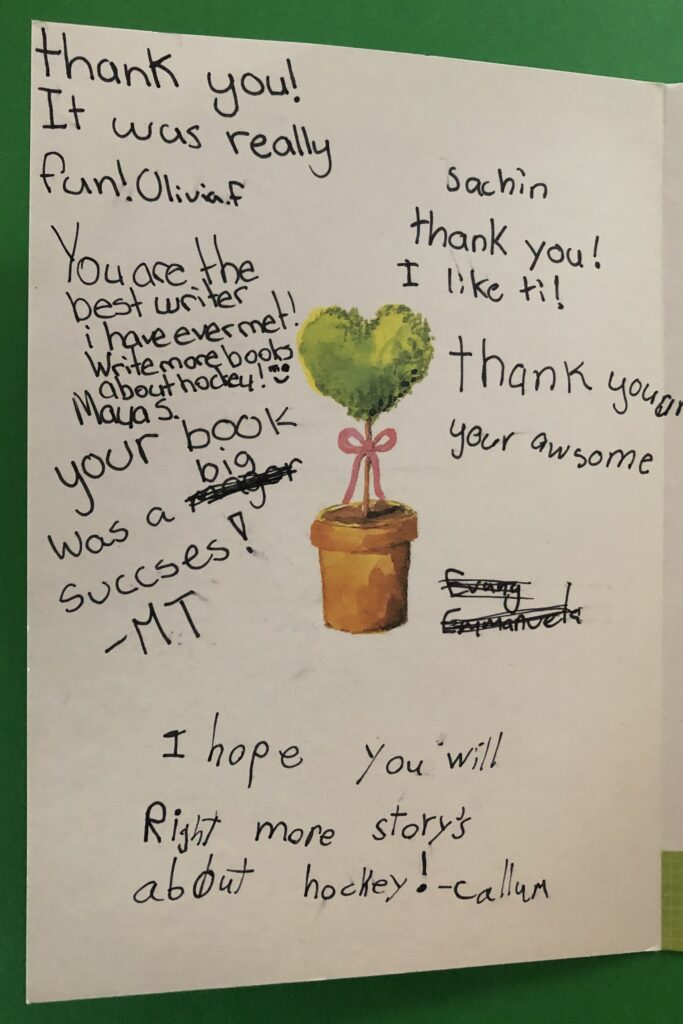 "By far and away the best "author" workshop I've attended. The children were engaged from beginning to end!"
J. Kates, Grade 3 teacher (Toronto District School Board)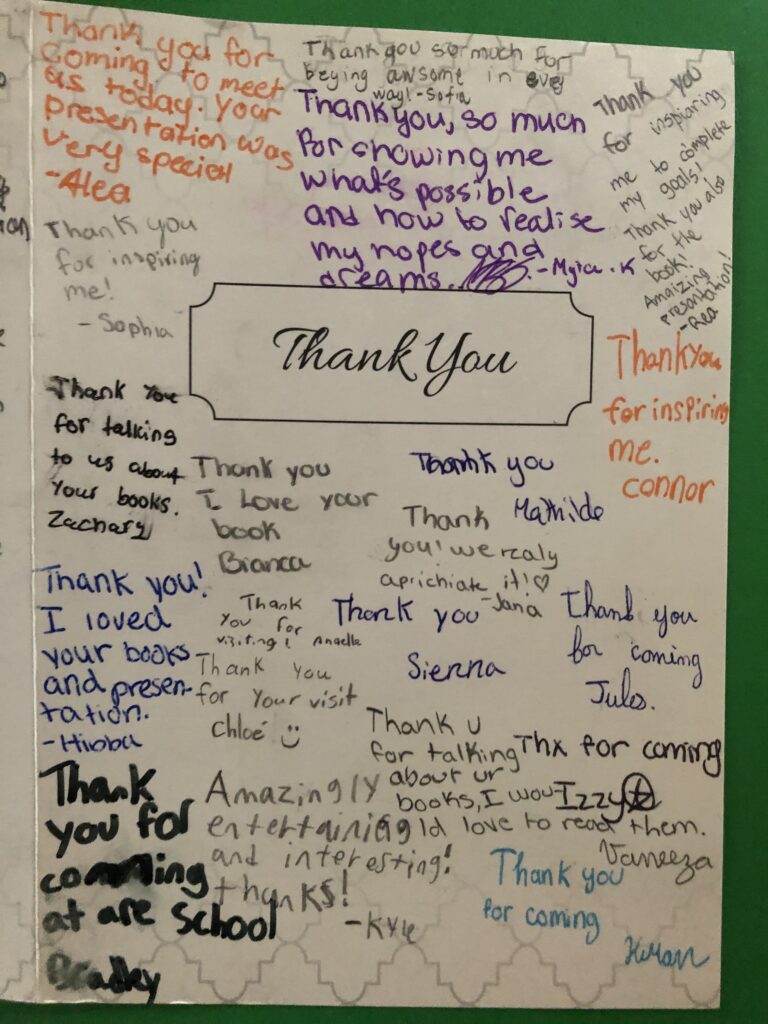 "Catherine is a wonderful author with much to offer to our students and staff. She is willing to meet the needs of our students and teachers by tailoring her workshops. She is highly professional, flexible and will go with the flow of things. I look forward to Catherine returning to my school to continue to inspire students and staff and add to their knowledge base."
Debi Lavine, Principal (Toronto District School Board)
Interested in hosting an author visit? Get in Touch!